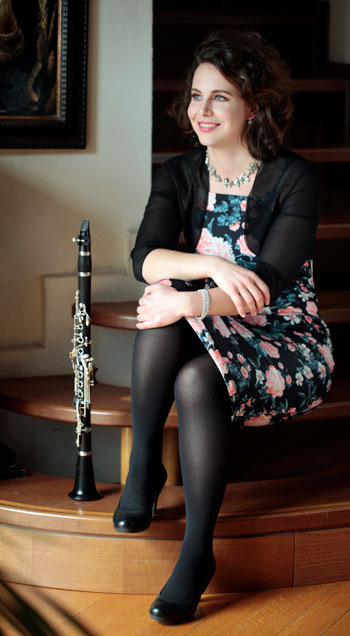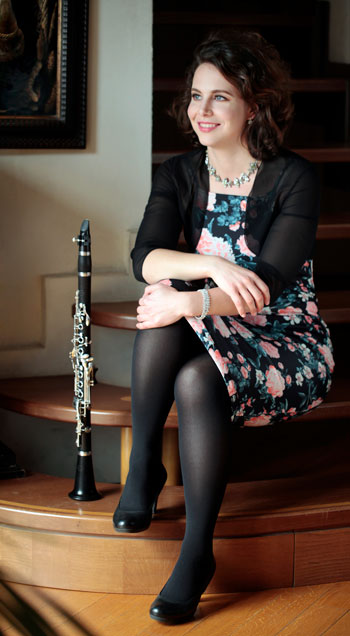 Kymia Kermani is an award-winning clarinettist who learned at the Conservatory of Amsterdam and the Royal College of Music and worked with eminent orchestra`s like Staatskapelle Berlin, Royal Philharmonic Orchestra and the West Eastern Divan orchestra. Born in the Netherlands, Kymia attended Amsterdam Conservatory's Young Talent Class at fifteen, graduating on the Bachelor with Distinction. She finished her master studies in 2011 as a scholar at the RCM and was generously supported by the VSB, Mengelberg and Prins Bernard Cultuur foundations and the Stichting Fundatie voor de Vrijvrouwe van Renswoude.
As a soloist, Kymia has performed the world premiere of a concerto by Dutch composer jan van Dijk as well as performing the oldest concerto ever written by baroque composer J.M. Molter. Kymia has performed throughout Europe, Africa and the Middle East.
As an active chamber musician, Kymia has founded several ensembles such as Duo Kermani-Gentili and the AEREA Ensemble Berlin playing both classical and contemporary music. 2011 saw Kymia perform at the Royal Albert Hall and the Cadogan Hall as part of the RCM 'Rising Stars' series. She is a recipient of the RCM Clarinet Prize, the RCM Bass clarinet prize and the RCM Woodwind Ensemble competition prize. Kymia has appeared several times on Dutch Television and also on BBC Radio 3. In 2012 she was invited to participate at Banff Summer Arts Festival (Canada), Harare International Festival of the Arts (Zimbabwe) and a tour with the Royal Philharmonic Orchestra conducted by chief conductor Charles Dutoit brought her to Spain. Summer 2014 she had the honour to join a tour with the West-Eastern Divan Orchestra and Daniel Barenboim performing in Buenos Aires, Lucerne Festival, Salzburger Festspiele, London BBC Proms and Waldbühne Berlin.
In 2016 she released with trio Luz y Sombra their CD 'Milonga Loca' during an international tour which was received to great critical acclaim.
Kymia currently combines a half position in Theater an der Elbe in Hamburg with her chamber music ensembles and students in Berlin.